Gloria Canseco, M.A.
Last modified on: 08-18-2020 17:00:48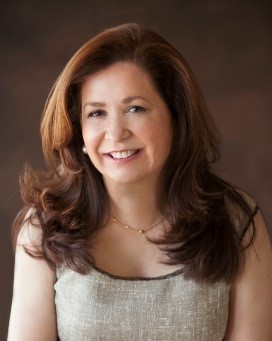 ---
Personal Information
Gloria is the CEO of San Antonio Christian Dental Clinic, a position she assumed in 2020 after serving as Executive Director since 2012. The San Antonio Christian Dental Clinic is a robust San Antonio nonprofit agency providing charitable dental care to low-income and homeless Bexar County adults. The clinic, a Christian ministry, is uniquely supported by private funding and provides care annually to people who might not otherwise have access to dental services.

Known for her sharp mind, keen wit, and big heart, Canseco originally hails from Laredo, TX and holds a BA from Mary Baldwin College, graduating Phi Beta Kappa, cum laude in 1979 and completing her undergraduate studies in 3 years. Her MA is from Texas A&M International University where she graduated with a 4.0 GPA while working full-time and raising a young family.
In 2016, she was one of 20 non-profit leaders selected for the San Antonio Area Foundationís first Andeavor Leadership Fellow program. In 2014, she was selected as the Small Business Leader for the NonProfit Sector by the North San Antonio Chamber of Commerce. She lists Laredo Childrenís Advocacy Center and Mercy Ministries of Laredo among her most memorable community service board memberships.

As Director of Development at UT Health Science Center, she was selected to participate in the universityís Leadership Education and Development Institute. She has held positions as Advancement Director for Mercy Ministries, Program Director positions for Texas A&M International University and The Meadows Foundation.

Gloria is married to former United States Congressman, Francisco Canseco. Gloria and Quico have three adult children and two granddaughters who they indulge at every possible opportunity.